Moab BLM plan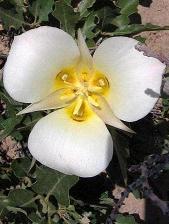 Moab is well-established as a Mecca for all kinds of outdoor recreation.
Compared with most federal agencies, the Bureau of Land Management is young. There are relatively few regulations on BLM land around Moab. Visitation is growing, and the agency has finally responded with proposed plans. The Resource Management Plan (RMP) and Travel Plan will become the law of the land for two decades, and set a precedent for even longer. In our lifetimes, this will probably be the most important plan for Moab recreation and conservation.
Given the range of activities and extent of the affected area, this planning process is no small task. The popularity of recreation around Moab requires close, active management in order to be enjoyable and sustainable. It may be counterintuitive for some folks, but government involvement can actually save our sports. The key is for agencies to provide an array of opportunities, with sufficient quality and quantity. Consider the following aspects of the draft RMP.
Designating a Special Recreation Management Area (SRMA) provides funding for trail maintenance, and the possibility of constructing new routes for various purposes. If a place does not become a SRMA, then it's part of the Extensive Recreation Management Area (ERMA). The BLM intends to limit management in the ERMA, and rule out the consideration of routes for new designation. Ride with Respect suggests that reroutes, washes, slickrock, or previously-existing routes be eligible for future designation in the ERMA. Even if ERMAs become more flexible, the public is still better off with SRMA designation.
Within SRMAs, the BLM proposes focus areas where one activity would be emphasized over others. In other parts of the country, recreation groups compete for scarce resources. Around Moab, beautiful places are plentiful. So as with SRMAs, the more focus areas the better for Moab. When properly located, these zones will allow people to enjoy the desert in a variety of ways. By browsing our maps, you will notice that Ride with Respect proposes more SRMAs and areas for hiking, equestrian, bicycling, motorcycling, and four-wheeling focus. Ride with Respect chose particular boundaries after many hours of consultation with both motorized and non-motorized enthusiasts.
As for the Travel Plan, the BLM proposes to designate a substantial network of backcountry roads. Ride with Respect recommends adding and subtracting a roughly equal number of roads. On one hand, we found important links that are missing, especially along the Interstate 70 corridor. On the other hand, we identified a portion of lesser-traveled roads for closure in hike, horse, and bike focus areas. Our maps highlight the additional routes in green or blue, while the subtracted ones are purple. Ride with Respect does not suggest closing Jeep Safari routes or anything of that magnitude. Nevertheless, giving up a few spurs for non-motorized recreation can go a long way toward preserving motorized recreation where it's most valuable.
The road plan results from extensive inventories performed by Grand and San Juan counties. In contrast, trails for bicycles, motorcycles, and ATVs were never inventoried across approximately 95% of the planning area. Consequently, even the most generous alternative only designates 150 miles of true, motorized singletrack, 15 miles of mechanized singletrack, and 0 miles of ATV trail. The BLM's figure of 196 miles actually includes routes like Bartlett Wash beneath the powerlines, which should be open to all vehicles. This mileage is inadequate for an area one-third the size of New Jersey. Since an informed decision requires complete information, we will provide additional singletrack and ATV route data for the BLM to consider.
Ride with Respect agrees that the vast majority of BLM land should be limited to designated routes. The BLM draft would reduce areas available for cross-country travel from 33% of the planning area to 0.1%. However, the sand dunes at White Wash cannot provide for trials riding, rock crawling, or other specialized sports. An additional 0.1% left open would help protect the remaining 99.8% of land.
Wilderness designation is a particularly thorny issue among recreationists. Most folks agree with the notion of "setting aside" a portion of public lands. But the legal and political process can have wildly pro- or anti-Wilderness results (pun intended). Ride with Respect proposes the majority of "wilderness character" areas in Alternative B (the BLM's preservation-weighted option). We believe most of these areas have a primitive quality, warranting protection. With a few key "cherry stems," adverse impacts to wheeled enjoyment are minimal.
Nevertheless, staunch motorheads can support our plan with the exception of "wilderness character" designations. That would retain non-motorized opportunities while avoiding any ramifications of potential Wilderness designation. If you frequently find yourself hugging trees, then support the RwR maps except where they conflict with wilderness character in Alternative B. This combination would further enhance primitive areas, while keeping the core motorized spots intact. Either way, you'll stand for something more constructive than most of the feedback that land managers receive.
Whether it's backpacking or freeride mountain biking, Ride with Respect is promoting solutions to make the final RMP and Travel Plan as diverse as the recreational community. We are confident that our proposal would benefit all stakeholders in the log run. But it won't happen without your support. So what can you do about it?
You can help conservation-minded recreation groups like Ride with Respect through donations of time or money (or both!). Stay involved with land-use issues, and engage others. But most of all, we can support responsible recreation by recreating responsibly, ourselves! Thanks for participating!